Services Offered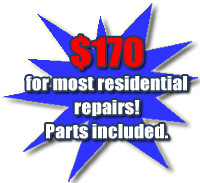 Finding yourself in need of dishwasher repair, refrigerator repair, or dryer repair can be a stressful experience. Without home appliances offering peak performance, it can be difficult to run a household. Fortunately, Conner's Appliance Repair is here to help with all of your appliance repair needs. Specializing in major appliance repair services for household appliances, we can offer you expert dryer repair, dishwasher repair, and much more. We even offer HVAC service. We'll put our 25 years of experience to work for you, so that you can get some of the highest quality workmanship on your HVAC and appliance repairs. Rather than let yourself get stressed out over a broken washing machine or refrigerator, call us and we'll provide you with quality appliance repair services that will meet your needs.
Quality Workmanship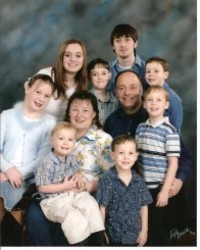 At Conner's Appliance Repair, we back our parts and labor with a 30-day guarantee. That means you can count on our appliance repairs to be first-class, durable solutions. If something goes wrong with your refrigerator repair, then you can be certain that it's covered by our appliance repair service. When you want top-quality appliance repair, Conner's Appliance Repair is the name that you can trust for efficient, effective appliance repair service. We even offer expert installation workmanship for when you are in need of a new model in your home or in your office break room. As long as we're dealing with residential appliances, we can provide you with the repair or installation services you need, and you can count on our work for exceptional results every time. 
If you're concerned about the costs of HVAC services or home appliance repair, choosing Conner's Appliance Repair can help put your mind at ease. We offer free estimates over the phone, and we're happy to waive the service trip fee on completed HVAC repairs. For appliance repair calls, there's no trip charge at all. In addition, most residential appliances repairs cost $170 with parts included, so you won't have to worry about stretching your wallet too far. We're even able to offer a senior citizen discount. With lots of ways to save on high-quality repairs, don't hesitate to call Conner's Appliance Repair today!
Garbage Disposal Repair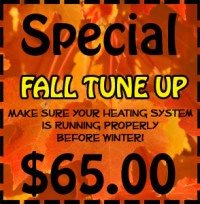 Garbage disposals are great at grinding up food and helping to keep a kitchen clean, but sometimes this can take a toll on the appliance and cause it to malfunction. Other times, non-food items can fall into the disposal and cause a blockage. If you're currently experiencing a problem, call the professionals at Conner's Appliance Service for expert garbage disposal repair. We have years of experience with garbage disposer repair, so we'll know just how to address your issue, no matter what it is. For precise, efficient garbage disposer repair, contact Conner's Appliance Repair now!
Wine Cooler Repair
Having a working wine cooler is important if you want to entertain guests or have a nice relaxing drink at the end of a long day. If your model is acting up, you need expert wine cooler repair right away. When you contact the professionals at Conner's Appliance Repair, we can offer quality wine cooler repairs that will make it possible for you to entertain once more.
Ice Maker Repair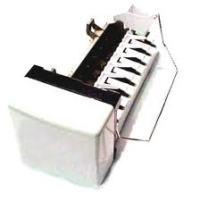 When an ice maker malfunctions, it can make it difficult to enjoy a cool drink. If you are in need of ice maker repair, call the experts at Conner's Appliance Repair. We'll provide a qualified technician who can handle just about any ice maker repair, large or small, and we will make sure that your ice maker is returned to top working condition. Instead of trying to repair one of these complicated appliances on your own, trust our experts to provide you with professional icemaker repair services.
Trash Compactor Repair
Trash compactors can help you reduce the amount of trash in your home by a significant amount. However, these appliances work hard, and you'll sometimes find you are in need of repairs to trash compactor parts. When a trash compacter requires service, call Conner's Appliance Repair. It's more cost effective to utilize the services of a trash compactor repair company than to outright replace a malfunctioning compactor. We'll provide you with expert compactor repair and save you money in the process.
Conner's Appliance Repair does not offer repair services for small appliances or dehumidifiers. We apologize for any inconvenience.