Dealing with broken appliances can cause a major headache. Fortunately, when household appliances aren't performing at their best, a call to Conner's Appliance Repair can take care of the problem. We offer professional appliance repair service to homeowners in and around Warren, Michigan, and we're committed to providing some of the highest quality work available. When you're in need of washing machine repair, dryer repair, or oven repair, we can help. With over 25 years of experience in the business, our technicians have the knowledge and skills to offer home appliance repair for garbage disposals, dishwashers, and more. We even provide HVAC service! Instead of living with the headache caused by malfunctioning appliances or HVAC systems, call Conner's Appliance Repair today. We are ready to offer expert appliance repairs that will get your home back in working order as soon as possible.
Family-Owned Business
Free Phone Estimates
30-Day Parts and Labor Guarantees
Emergency HVAC Services
Home Appliance Repair and Installation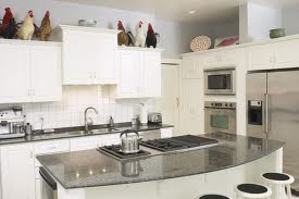 For your convenience, Conner's Appliance Repair offers a broad range of HVAC and appliance repair options for many of the leading brands. You can contact us for washing machine repair, dryer repair, and more from popular manufacturers such as GE, Maytag, Whirlpool, and others. Offering fast and professional service, our technicians bring local property owners appliance repairs that will make your life a whole lot easier. Call us today to get started on your service call.
At Conner's Appliance Repair, professional workmanship and customer satisfaction are some of our top priorities. Whether you need a simple oven repair or more complex dishwasher repair, our team is ready to provide precise home appliance repair services. Our many years of working in the business have allowed us to develop a large set of hands-on skills, and we put this experience to work for each and every customer.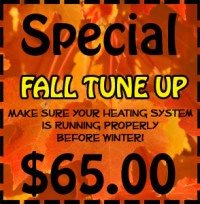 At Conner's Appliance Repair, we understand how frustrating it can be to have an inoperative dishwasher or oven, and our goal is to provide all of our customers with comprehensive repair solutions. For dishwasher repair, garbage disposal repair, and more, we're the experts for the job!
Located in Roseville, MI, Conner's Appliance Repair offers efficient appliance repair services to Warren-area residents in need. Our expert appliance repair technicians are able to provide repairs for malfunctioning appliances in Royal Oak, St. Clair Shores, Eastpointe, Hazel Park, Center Line, Huntington Woods, Fraser, and Ferndale.
Our HVAC and appliance repair company is proud to be a member of the Better Business Bureau (BBB).
We offer 24-hour emergency calls for HVAC services only.